2023 Economic Roundtable with WWU Center for Economic and Business Research
Apr 18, 2023 - 11:30 AM (PT) - AGC Building |1200 Westlake Ave N, Seattle, WA 98109
Hosted by Puget Sound, Seattle, WA
About this Event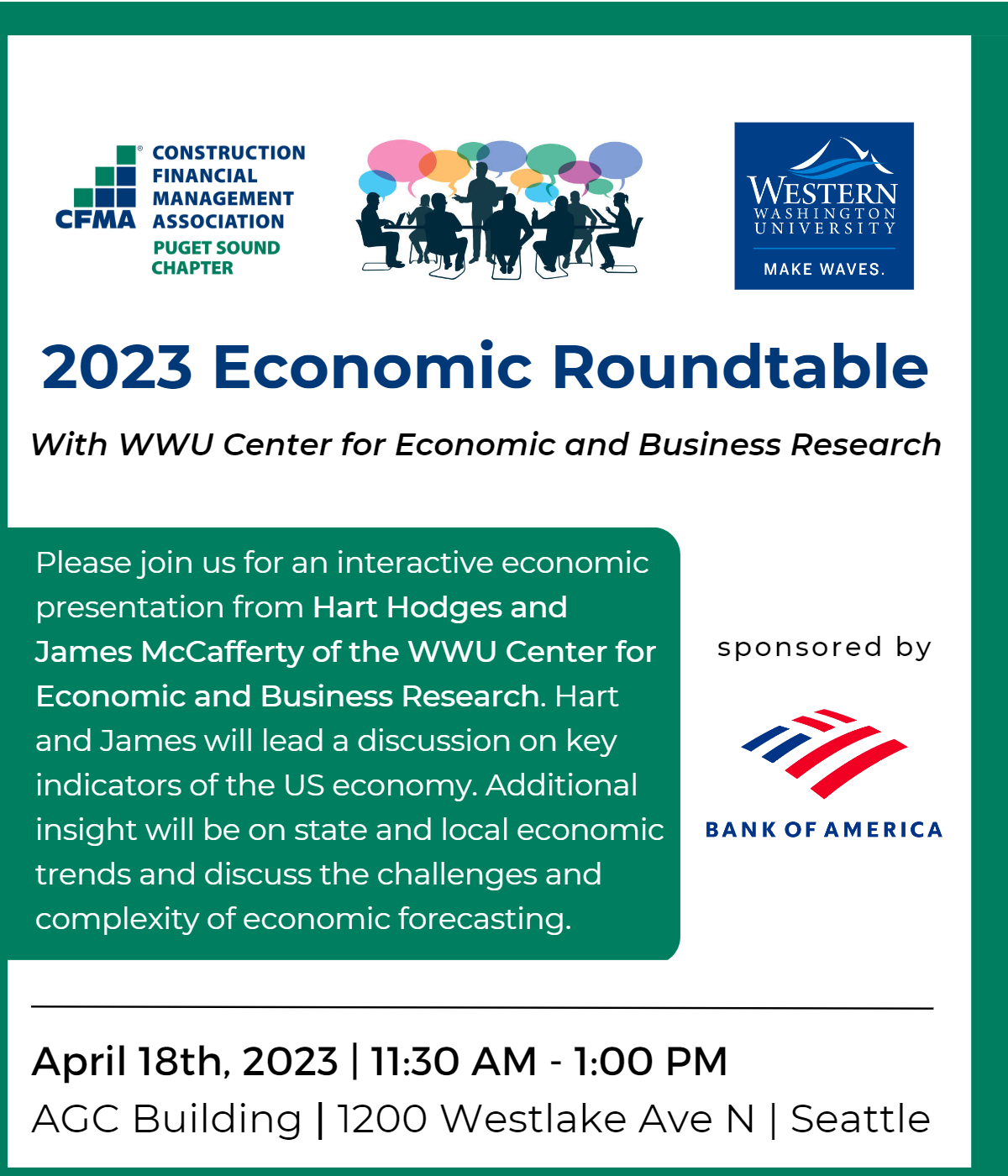 WWU Center for Economic and Business Research 2023 Economic Roundtable
Puget Sound CFMA is excited to host an educational event on the state of the economy:
The global and national economy are making headlines these days in ways that impact our lives and business. With continuing supply chain issues, inflation, interest rates and global unrest there are a lot of questions about where the economy is heading, from talk of a recession to a "soft landing."
Please join us for an interactive economic presentation from Hart Hodges and James McCafferty of the WWU Center for Economic and Business Research. Hart and James will lead a discussion on key indicators of the US economy. Additional insight will be on state and local economic trends and discuss the challenges and complexity of economic forecasting.
Sponsored by Bank of America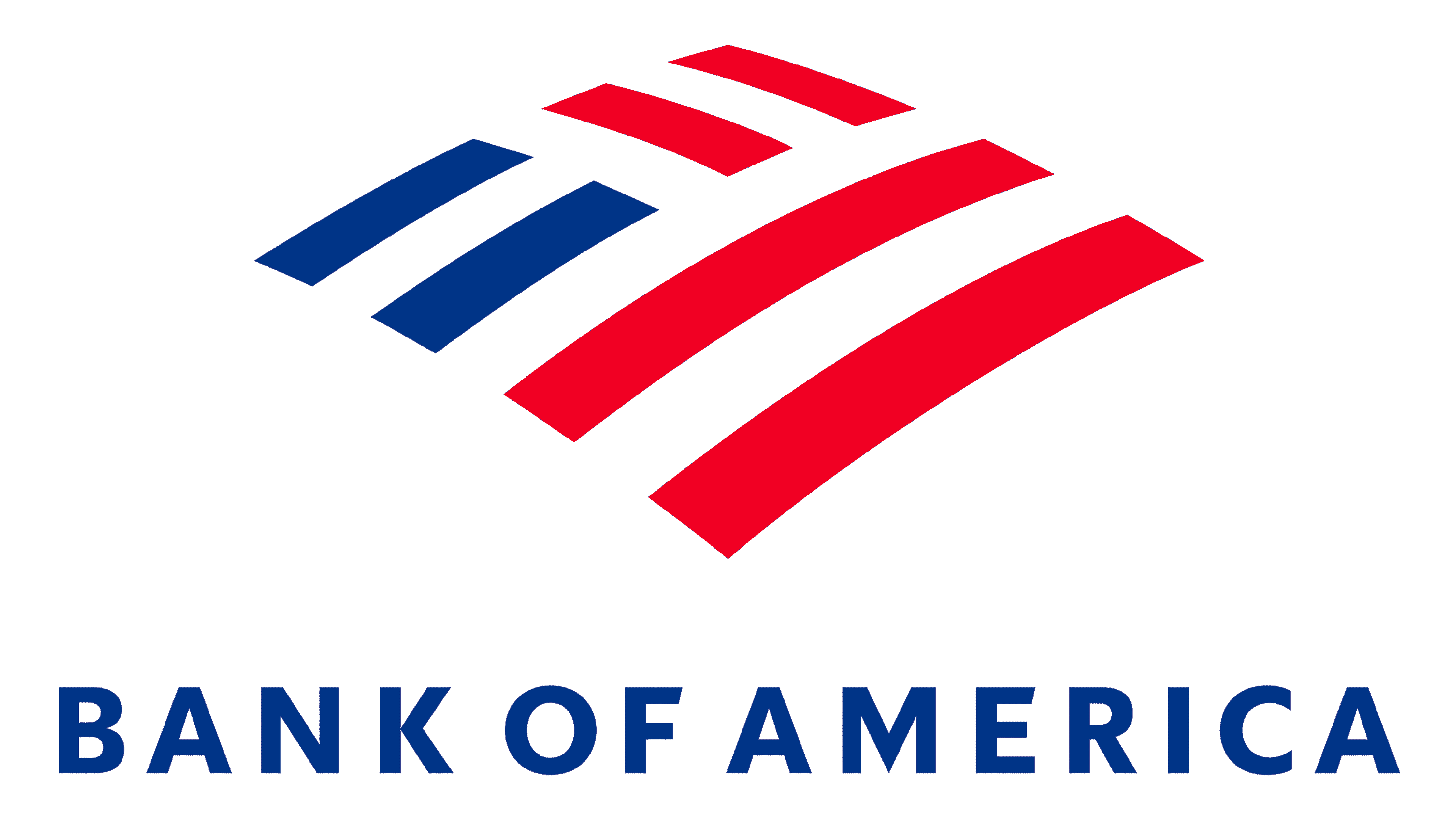 Featured Speakers
Hart Hodges is a Professor in the Department of Economics at Western Washington University and Director of Western's Center for Economic and Business Research. He received his Ph.D. in Economics in 1994 from the University of Washington. Hart taught economics from 1993-1995 at the University of Puget Sound in Tacoma, WA, and then served as the natural resource damage assessment economist for the U.S. Department of the Interior. He also spent several years working with an economic consulting firm in Alaska. He joined the faculty at Western in the Fall of 2000. His research interests include natural resource and environmental economics, health economics, and applied business economics. Hart is a member of the Northwest Workforce Council board and works with a variety of businesses and public agencies serving the mission of the Center for Economic and Business Research.
James McCafferty is Director of Western's Center for Economic and Business Research. In this role he seeks to broaden the connections between the University, the College of Business and Economics and the real world – businesses, non-profits and government agencies – through student internships, classroom based projects and consultative projects drawing on faculty, staff and students. James has an MBA from Western Washington University, a Bachelor of Science in Journalism/Public Relations from University of Oregon, is a Certified Global Business Professional and serves on the Board of Directors for the Association of University Business and Economic Research.